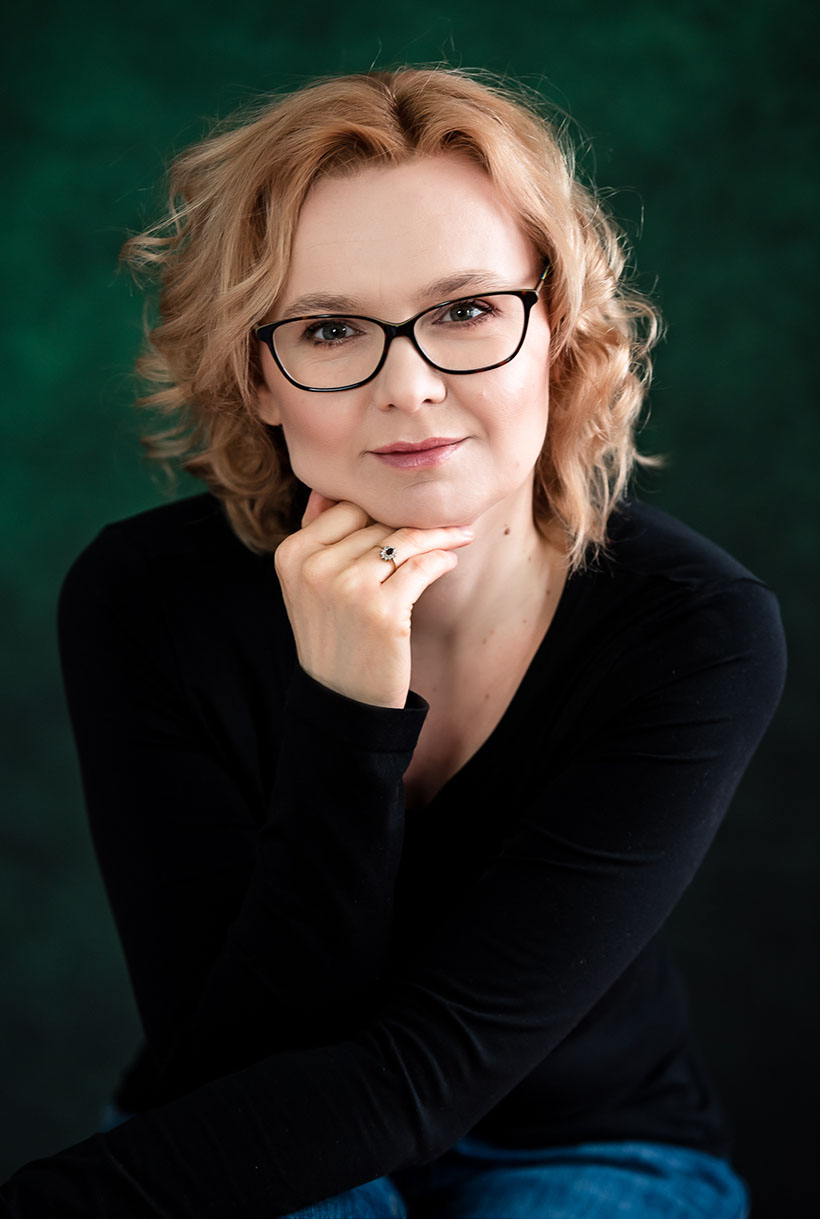 Odkryj swoją kobiecą siłę
I znajdź 
wymarzonego mężczyznę,
…tak przy okazji!
Iwona Pawłowska, Coach Relacji

CZY TWOJA MIŁOSNA STRATEGIA   
NASTAWIONA JEST   
NA PORAŻKĘ CZY NA SUKCES?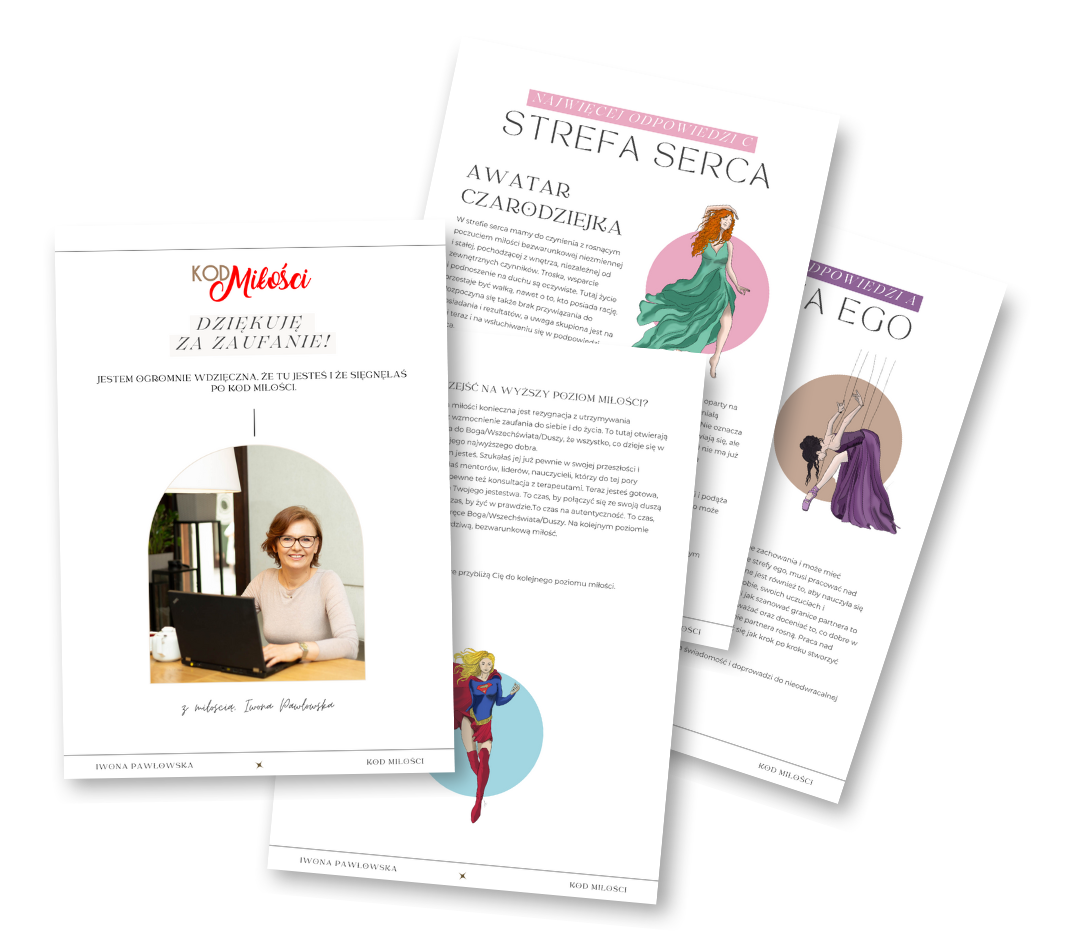 CO ZYSKUJESZ PRACUJĄC ZE MNĄ
Pewność siebie
Lepiej poznasz siebie i swoje atuty. Spojrzysz
na siebie i drugiego oczyma miłości, akceptacji
i empatii. Poprowadzę Cię przez ten proces
i poczujesz w końcu swoją prawdziwą wartość. Nauczysz się jak unikać toksycznych związków i zaczniesz wybierać siebie i wyłącznie to co Cię wzmacnia. Odzyskasz swoją siłę.
zdecydowanie w działaniu
Odnajdziesz swoje kluczowe wartości i określisz  kim jesteś, wyznaczysz swoje granice
i sprecyzujesz oczekiwania. Zaczniesz działać
w zgodzie ze sobą. Otrzymasz sprawdzone strategie działania.  Odzyskasz wiarę w siebie
i z łatwością zdobędziesz mężczyznę,
jakiego pragniesz.
Spełnienie w miłości
Uwolnisz się od blokad mentalnych i dokonasz ich transformacji. Określisz czego pragniesz
w związku. Wyznaczysz i zmienisz 1-2 obszary
w Twoim życiu i to sprawi, że wymarzony mężczyzna pojawi się przy Tobie znienacka. Otworzysz serce na nową relację i osiągniesz spełnienie w miłości  wcześniej niż myślisz.
10 KROKÓW
DO TWOJEGO WYMARZONEGO PARTNERA
Odkryj 

swoją kobiecą siłę
i znajdziesz swojego


wymarzonego mężczyznę,




tak przy okazji!
Nazywam się Iwona Pawłowska i jestem Coachem Relacji. Pomagam kobietom odkryć ich wewnętrzną siłę i znaleźć wymarzonego partnera. W swojej pracy szczególny nacisk kładę na wzmocnienie poczucia wartości oraz na trwałą zmianę sposobu postrzegania siebie, swojego życia i drugiego człowieka. Moje klientki uczę jak chronić się przed toksycznymi relacjami i zbudować harmonijny związek.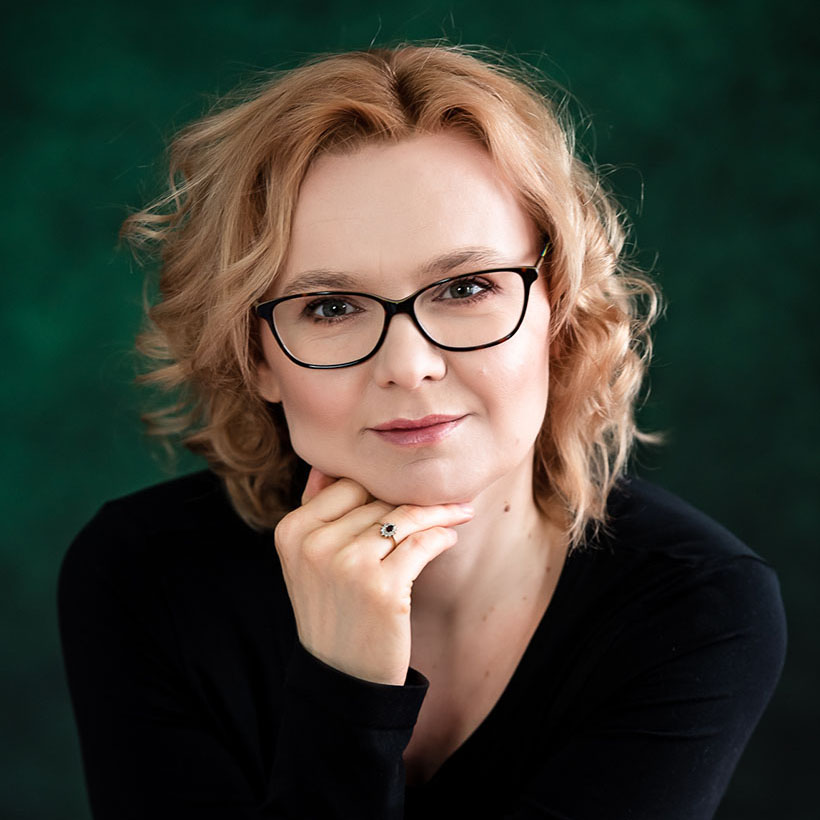 Jeśli masz konflikt z partnerem 
Jeśli Twój związek nie jest taki jakbyś chciała
Jeśli jesteś nieśmiała i chcesz wzmocnisz pewność siebie w relacjach damsko-męskich